ASSISTANCE TO FINANCE
& ACCOUNTING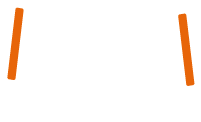 RODEC CONSEILS provides assistance to finance and accounting departments of SME's and large companies according to their needs. This service consists in:
Providing temporary resources to a department in need
Establishing work procedures, management tools and cash monitoring processes 
Organizing the department and take charge of all issues pertaining to:
Management accounting 
Financial analysis 
Business law 
IT 
Business administration 
This service can be provided on a one-shot or recurring basis. Our associates will work with your internal resources in order to maintain a quality of work necessary for your business to run efficiently.
Interested in assistance to finance & accounting? Adresse :
2 bis rue de Villiers 92300 Levallois Perret E-mail :
contact@rodecconseils.com
Newsletter
Inscrivez-vous à la newsletter pour recevoir nos actualités.